Microsoft 365 Friday Cabo San Lucas, México 🇲🇽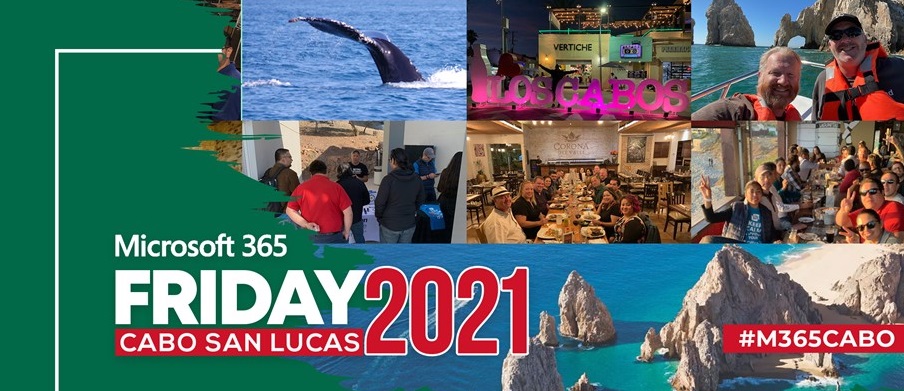 Microsoft 365 Friday Cabo San Lucas, México 🇲🇽 is a free community-focused event dedicated to educate and engage members of the local technical community. Our event draws upon the expertise of local IT Professionals, Users of Technology, Developers and Solution Architects who come together to share their real-world experiences, lessons learned, best practices, and general knowledge with other like-minded individuals​​
We had a great line up of speakers and content both in English and Spanish.
Agenda
You can check all the sessions in the following URL: https://www.spsevents.org/event/m365cabosanlucas/schedule/
Dave Rendón presenta 'Simplifique su experiencia de implementación de infraestructura como código en Azure con Bicep' en #M365Cabo el viernes 12 de noviembre. Regístrese en: https://t.co/pG3JFVfXDt @DaveRndn pic.twitter.com/XEkk1jJ3o1

— M365 Cabo San Lucas #M365Cabo (@M365Cabo) October 24, 2021
I had the chance to be part of this #M365Cabo and deliver a session on how you can simplify your Infrastructure-as-Code deployment experience in Azure with Bicep Language, a domain-specific language (DSL) that uses declarative syntax to deploy Azure resources.
I want to extend my sincere gratitude to the organizers, hosts and participants, special thanks to Nichole and Dave for such a great effort putting this event together!
Long live #M365Cabo!