Upcoming events for 🐱‍💻Microsoft Azure LatinAmerica(Latam)Community #AzInsider in México City, Mexico. A Meetup group with over 1068 Azurians ☁️.
Explore all the ways to connect!
whether you're extending your partner network or collaborating on new solutions for customers.
Find Jobs, Events, Articles or make connections with other members in our Slack Chat, always a great way for open discussions and sharing information!
Join our Community-led Meetup group, and learn from your peers about solutions to common problems, fun projects, and what's new in Microsoft Azure!
Browse through videos in the WikiAzure Channel, here you'll find the Azure products & solutions news, demos, and in-depth technical insights as well as training videos for Microsoft Azure.
Sharpen your Azure skills with instructor-led training solutions in a digital-first world, advanced Cloud workshops, and Hands-on labs!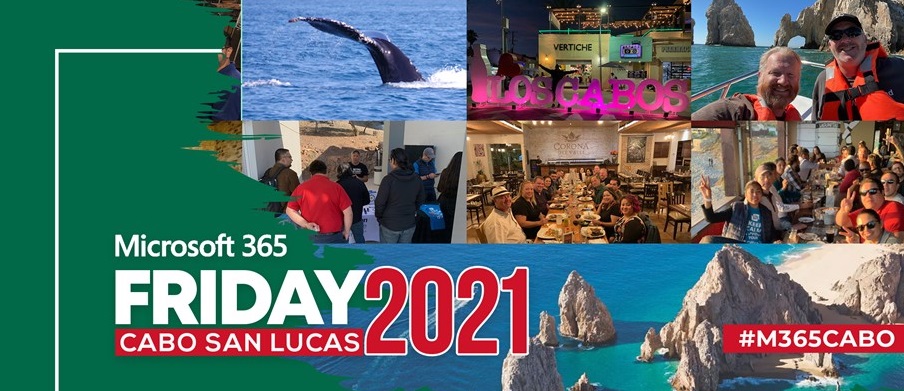 Microsoft 365 Friday Cabo San Lucas, México 🇲🇽 is a free community-focused event dedicated to educate and engage members of the local technical community. Our event draws upon the expertise...
El pasado 23 de Febrero del 2021 tuve la oportunidad de apoyar a Microsoft México a brindar la parte 2 del curso Az900 Azure Fundamentals y en el cual hubo...